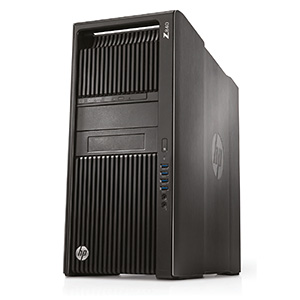 Mid Range Workstations Z840 R2
Carl Zeiss Microscopy Relies on HP Workstations | Z Workstations | HP
Microscopy Workstation Mid-Range Xeon E5 32GB Win7x64 24''TFT
Item no.: 490002-0108-000 (individual configuration)
Description
Microscopy Workstation Mid-Range Xeon E5 32GB Win7x64 24''TFT
Full description
Microscopy Workstation Mid-Range Xeon E5 32GB Win7x64 24''TFT
Item Number: 490002-0108-000
(individual configuration)
Reset configuration
Please note that if an item is removed from or added to a preconfigured kit the full functionality can not be guaranteed!
The current configuration contains no more items and can not be added to the shopping cart.
Show all
Microscopy Workstation Mid-Range Xeon Quad-Core multilingual (O)

Item no.:

410202-9902-000

Language Package Windows 7 Ultimate Embedded x64 English US (O)

Item no.:

410377-0200-000

Monitor TFT 24'' HP Z24n G2 (61 cm) (O)

Item no.:

410350-2406-000

Memory 32 GB (2x16) DDR4-2133 MHz ECC registered RAM (O)

Item no.:

410303-3203-000
Show all
There is no parts list for this product.
Microscopy Workstation Mid-Range Xeon E5 32GB Win7x64 24''TFT