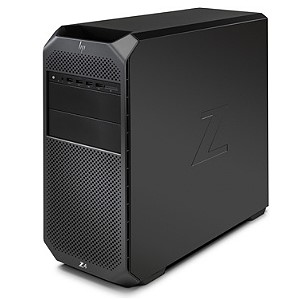 ZEISS Premium Workstation
Microscopy Workstation Premium Intel Xeon 8 C 128GB Win10x64 27''TFT
Item no.: 490002-0137-000 (individual configuration)
Description
Microscopy Workstation Premium Intel Xeon 8 C 128GB Win10x64 27''TFT
Full description
Microscopy Workstation Premium Intel Xeon 8 C 128GB Win10x64 27''TFT
Item Number: 490002-0137-000
(individual configuration)
Reset configuration
Please note that if an item is removed from or added to a preconfigured kit the full functionality can not be guaranteed!
The current configuration contains no more items and can not be added to the shopping cart.
Show all
Microscopy Workstation Premium Intel Xeon multilingual (O)

Item no.:

410203-9911-000

Processor Intel Xeon Gold 6134 (hp Z6) (O)

Item no.:

410330-0500-000

Memory 32 GB (1x32) DDR4-2666 MHz ECC registered RAM (O)

Item no.:

410303-3204-000

Graphic Card NVIDIA Quadro P4000 8GB DP (O)

Item no.:

410331-1800-000

System configuration 1 Image with OS for HP Z6 (O)

Item no.:

000000-2307-666

Language Pack English US (O)

Item no.:

410380-0200-000

Monitor TFT 27'' HP Z27n G2 (68 cm) (O)

Item no.:

410350-2701-000
Show all
There is no parts list for this product.
Microscopy Workstation Premium Intel Xeon 8 C 128GB Win10x64 27''TFT