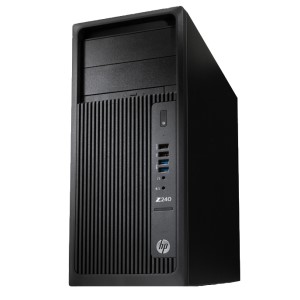 Compact Workstations Z240
Carl Zeiss Microscopy Relies on HP Workstations | Z Workstations | HP
Microscopy Workstation Compact Core i5 32GB Win7x64 27''TFT
Item no.: 490002-0107-000 (individual configuration)
Description
Microscopy Workstation Compact Core i5 32GB Win7x64 27''TFT
Full description
Microscopy Workstation Compact Core i5 32GB Win7x64 27''TFT
Item Number: 490002-0107-000
(individual configuration)
Reset configuration
Please note that if an item is removed from or added to a preconfigured kit the full functionality can not be guaranteed!
The current configuration contains no more items and can not be added to the shopping cart.
Show all
Microscopy Workstation Compact Core i5 multilingual (O)

Item no.:

410201-9910-000

Language Package Windows 7 Ultimate Embedded x64 English US (O)

Item no.:

410377-0200-000

Monitor TFT 27'' HP Z27n G2 (68 cm) (O)

Item no.:

410350-2701-000

Memory 16 GB (1x16) DDR4-2133 MHz non-ECC unbuffered RAM (O)

Item no.:

410201-1603-000
Show all
There is no parts list for this product.
Microscopy Workstation Compact Core i5 32GB Win7x64 27''TFT